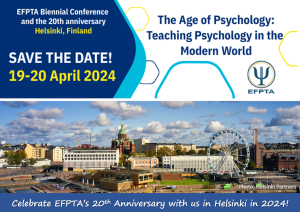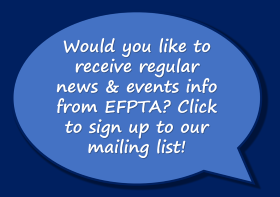 News
Please let us know any news stories from your country /association – use the "contact us" tab.
Former EFPTA President nominated for prestigious award!
Dr Lenka Sokolová, who was President of EFPTA from 2019 to 2022, has been nominated for the EFPA Robert Roe Memorial Award. Lenka remains on the EFPTA Board as representative of Slovakian psychology teachers, a role she took up when she joined in 2008; a few years later she became a founder member of the Slovakian association (SAUP), which she continues to chair. Lenka has been closely involved in virtually all areas of EFPTA activity, and especially in terms of research in psychology education, presenting at international conferences, and hosting our own major EFPTA conferences in Prague (2016) and Bratislava (online, 2021). We look forward to hearing the award outcome - good luck, Lenka!