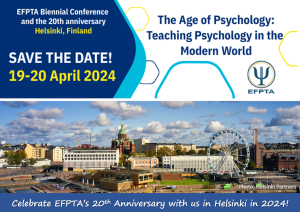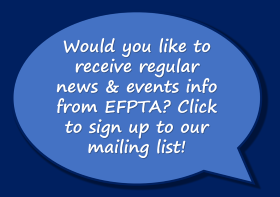 News
Please let us know any news stories from your country /association – use the "contact us" tab.
EFPTA Board meeting, 20 April 2013, Brussels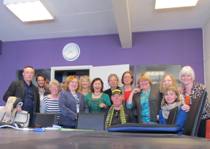 The Spring 2013 Board meeting of EFPTA was held on Saturday 20th April, at the offices of EFPA in Brussels. All EFPTA member association were represented at the meeting, and all individual members were also present. The main business of the meeting was the planning for Berlin 2014, and the election of the four Officers of the Board for 2013-15: President, Vice-President, Secretary, Treasurer (see the Executive Board page).
EFPTA Board members meeting at EFPA offices