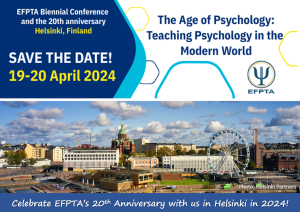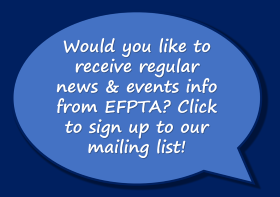 News
Please let us know any news stories from your country /association – use the "contact us" tab.
EFPTA information flyer for printing
Here is the EFPTA information flyer! Its aim is to help raise awareness of EFPTA and psychology education in schools, amongst those involved in teaching and studying psychology in all countries in Europe. It is intended for dissemination in 'hard copy', so please download and print it so that copies are distributed as widely as possible, amongst colleagues, at events, etc. It is designed to be printed as one double-sided A4 sheet, and then folded in three.
Documents and Resources
EFPTA information flyer 2020-21