Events
EFPTA holds a major conference every two years in different European cities, normally in the spring, with a full-scale programme of presentations and workshops by teachers, students and researchers. EFPTA Board meetings are held twice yearly in Brussels, normally in spring and autumn. All members of EFPTA member associations, as well as individual members, are eligible and encouraged to attend all meetings and events.
Reykjavik Conference to be held on 13-14 April 2018!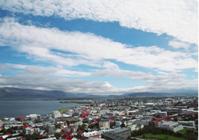 Save the dates! The 2018 EFPTA Conference will be held in Reykjavik, on 13-14 April 2018, hosted by the Icelandic psychology teachers' association - Samtöksálfræði- oguppeldisfræðikennara. Full details of venue and schedule will be announced soon, and registration for the Conference will open in late summer 2017. As ever, psychology students and student teachers will be very welcome to attend.