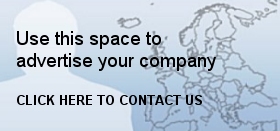 Events
EFPTA holds a major conference every two years in different European cities, normally in the spring, with a full-scale programme of presentations and workshops by teachers, students and researchers. EFPTA Board meetings are held twice yearly in Brussels, normally in spring and autumn. All members of EFPTA member associations, as well as individual members, are eligible and encouraged to attend all meetings and events.
EFPTA 2018 Conference in Reykjavik, 13-14 April! This Conference has now taken place...
Thank you to everyone who participated - keynote speakers, workshop presenters, and all delegates! Psychology teachers and others interested in psychology education at pre-university / high school level, from 14 countries, gathered to discuss and share information, expertise and ideas on teaching psychology to young people.
The theme was 'Psychology for everyone - the value of psychology education for young people' and the event was hosted by the Icelandic psychology teachers' association - Samtöksálfræði- oguppeldisfræðikennara. One of the highlights of the Conference was an excellent presentation by Icelandic high school students.
If you missed this EFPTA Conference, make sure you don't miss the next one - watch this space for news of EFPTA 2020!

Documents and Resources
Conference poster /flyer to download / print