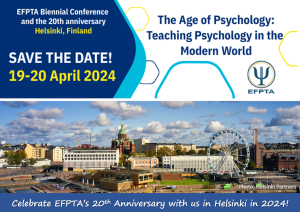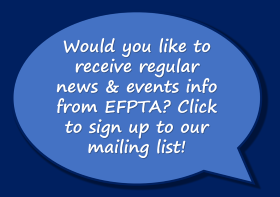 News
Please let us know any news stories from your country /association – use the "contact us" tab.
New EFPTA President and Officers elected for 2019-2021
At the spring 2019 Board meeting in Prague on 6 April, EFPTA officers were elected: the new President is Lenka Sokolová (Slovakia), Vice-President is Mette Lohmann Eggertsen (Denmark), Treasurer is Wolfgang Augustin (Germany) and Secretary is Morag Williamson (Scotland). In the photo, left to right: Morag, Lenka, Mette, Wolfgang.