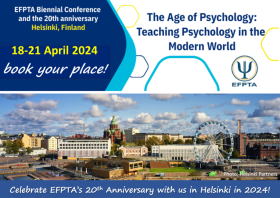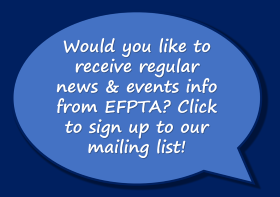 News
Please let us know any news stories from your country /association – use the "contact us" tab.
EFPTA 2016, 8-9 April, Prague: this conference has now taken place - update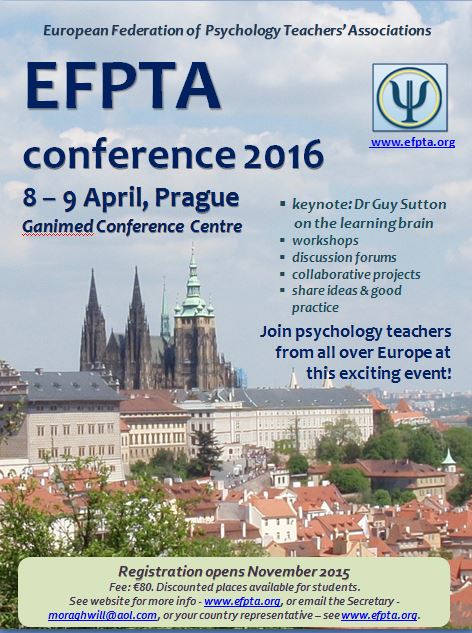 This conference has now taken place - thank you to everyone who participated! Delegates came from a record 14 different countries*, making this THE event for all psychology teachers in Europe!
The event built on the success of previous conferences: Berlin in 2014, Copenhagen 2012, and many other earlier EFPTA events held across Europe.

The recent conference took place in the impressive Ganimed Conference Centre, an excellent venue in every way.

Talks given by keynote speakers - Dr Guy Sutton, Dr Iva Stuchlíková and Alena Nohavová - were of great interest to delegates. A varied range of workshops and short presentations was provided, including discussion sessions and opportunities for collaborative projects and networking.
Watch this space for information on future EFPTA events - our next biennial conference will be held in April 2018!
*Delegates attended from: Austria, Czech Republic, Denmark, England, Finland, Germany, Iceland, Luxembourg, Netherlands, Russia, Scotland, Slovakia, Spain, Wales.

Documents and Resources
Download the Prague 2016 poster / flyer
Complete Conference Programme including abstracts & biographies