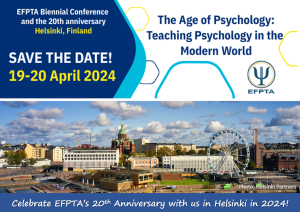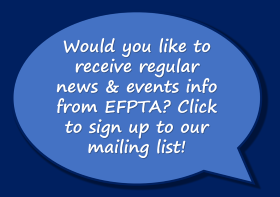 News
Please let us know any news stories from your country /association – use the "contact us" tab.
EFPTA Board meeting held in Brussels on 30 September - 1 October 2011
Eleven EFPTA representatives from nine member countries - Denmark, England, Finland, Germany, Iceland, Netherlands, Russia, Scotland, Spain - met at EFPA headquarters in Brussels. The main business was planning the Copenhagen conference to be held on 20-21 April 2012, as well as reports on projects (eg the collaborative student survey project), and events (eg the Dortmund TOPEU Spring School 2011), along with regular reports on finances, website, etc.